Do you want to be involved in the central UT policy? Are you looking for a way to actively participate in what's going on at the UT? Do you want to represent the students' opinion on university-wide topics?
Then you should consider joining the list of UReka!
In the upcoming weeks, we will host some interesting activities to show you why you should run for the university council with UReka and you are welcome to join and inform yourself. The first Activity will be an interesting talk about being a student active in the university council.  The second activity will go a bit more into depth with some topics.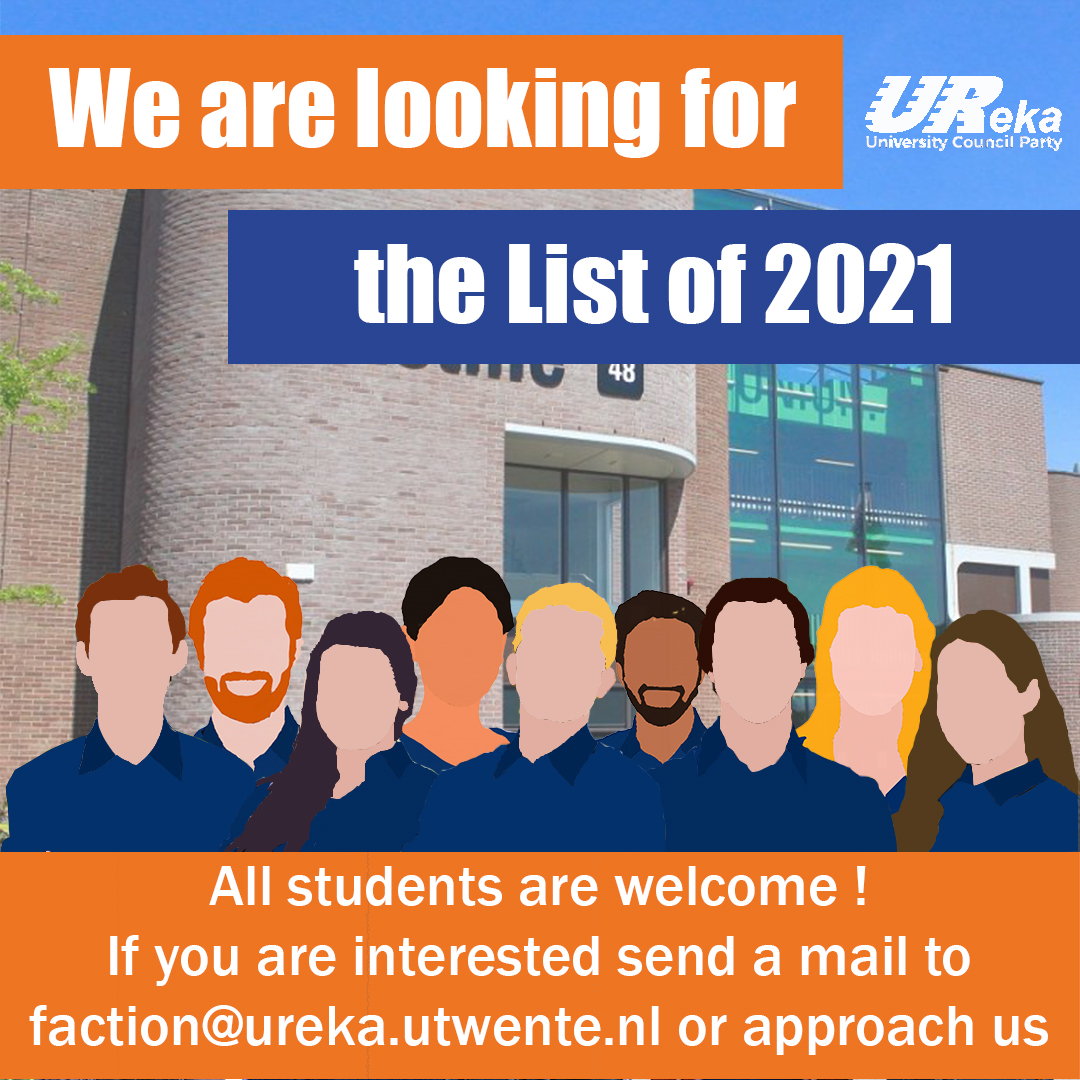 Interested ? Let us know!
Of course, you can also talk to any of the faction members if you have any questions or send a mail.
Some answers to your questions
2nd Activity
3r of March 13:00, online